What is Social Media Marketing?
Social media marketing is the process of creating content to advancing your brand and products on various social media platforms. We live in the world where internet plays a major role in our lives, the social media has taken over everywhere since the blast of the internet. Companies are realizing the value that social media can bring if executed properly, you're able to reach audiences in ways that you never could in the past
Usage of social media for marketing lead to social media marketing. Since there are more social media users, the need for social media marketing also increases. Good digital marketing on social media can improve your brand and as well as your business. Most social media platforms have built in analytics which enables companies to track the progress.
Social media allows individuals, businesses and organizations to interact with one another and builds communities online. The internet's ability to reach billions of people globally has given word of mouth a powerful voice globally. This involves publishing great social media content and engaging your audience and analyzing results.
Interaction between the producers and consumers can be more personal to users than traditional methods of outbound marketing and advertising.
Internet has altered the path to purchase process by allowing consumers to easily obtain pricing and product information in any time.
Picking up the right platform for Social Media Marketing
Before jumping further, first decide what social media suits your business strategy. Pick few among these medias, Instagram, facebook, twitter, youtube, linkedin, tumblr, google plus, pinterest.
I said pick few of them because it reduces your work, every platforms needs different approach. Research and determine who your customers and audience are so you can target their needs and interests appropriately.
To do this, think about the consumers you're trying to reach and why, and how you would divide them as a group. By observing your customers and audience, you'll be able to determine what content will attract the type of followers and consumers, On the basis of your users, you can create engaging content to keep your followers connected.
"Word-of-mouth marketing isn't about giving customers talking points, as if they were brand spokespeople. It's about delivering an exceptional customer experience that makes customers want to recommend you." – Deborah Eastman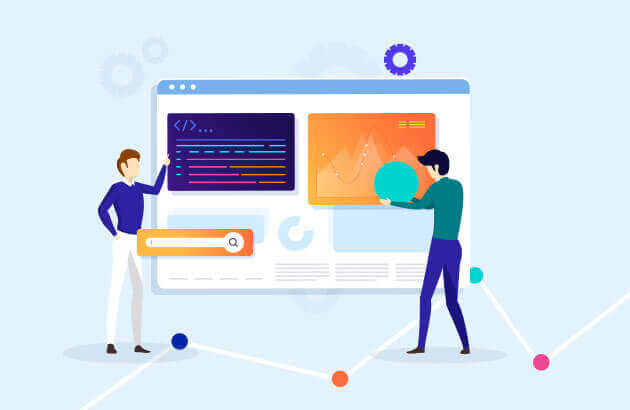 Social Media Marketing Platforms
Facebook
We have seen the evolution of facebook from 2004, which was first given to particular college students, after realizing the potential it had, its availability was made globally.
Which later went onto become one of the biggest social media platforms. With facebook ads, you can target particular customers. You can incorporate your content through images, videos and text posts.
Facebook has 1.7billion daily active users worldwide. It is best for brand awareness and advertising. The main advantage of facebook is that you can choose to target people based on their device, age, interests, and other characteristics.
You can create the same ad for both instagram and Facebook When you create an ad on facebook. It will expand your customers with no extra work.
Instagram
Since the decent of Instagram, it has taken huge leap forward in social media. Due to its quality photo sharing ability, it has gained over 1 billion active users worldwide and its popularity growing every day. It is best for user generated content and advertising.
 "A brand is no longer what we tell the consumer it is – it is what consumers tell each other it is." – Scott Cook, Founder
Switching to business account can improve your marketing, as they give you clear impressions, engagement data through insights.
Instagram ads give brands the luxury to reach more people, and target more audience. Both Instagram and facebook have the option of stories, which can generate you good leads. Stories stay for 24 hours, and they can be saved and reused.
Youtube
It has over 2 billion monthly users worldwide, and its best for brand awareness and advertising. When thinking of youtube as marketing, think it as a search engine. It is, in fact, ranked second in terms of search engine popularity. Linking your channel to other social media accounts allows visitors to interact with your content from other platforms. This saves a lot of time for setting up different campaigns. Youtube has tools that you can use to attract viewers, increase their watching time, lead them to subscribe and propel them to connect to your website.
"Social media is the ultimate equaliser. It gives a voice and a platform to anyone willing to engage." – Amy Jo Martin, Founder and CEO of Digital Royalty
LinkedIn
It is one of the best resources we have to come into direct contact with prospects and clients. LinkedIn in particular is for business professionals.
It has over 675 million monthly active users worldwide, and its best for business development and employability marketing.
If LinkedIn is the place you intend to market, you have to make visitors feel like they're valuable. LinkedIn provides you with a fare amount of information about your connections. Develop your relationship with your connections through messages and online communications.
Twitter
Twitter has 300+ million monthly active users worldwide. It is best for public relations and customer service. Its remarkable growth has led many businesses to incorporate it as a tool in their strategy.
Its an effective platform that can be used to build client relationships. Monitoring what consumers are saying about your product, brand is a useful strategy. The ability to respond directly to someone is vital for building trust among your brand.
Its always an advantage to know what's happening around your industry. In any social platform, proper usage of hashtags will help you reach more people.
"When dealing with people, remember that you are not dealing with creatures of logic, but creatures of emotion." That's where the "social" part comes in. If you're passionate about interacting with others and conveying compelling sentiments while appealing to your audience's emotions, you'll go far – Dale Carnegie
Benefits of Social Media Marketing
Drive conversions – Through both organic and paid campaigns, you can hold social media to drive direct business results.
Improve search visibility – Activity across various social networks can increase your likelihood of being discovered.
Growing your brand awareness – Social media marketing will make it easy to grow your products.
Increasing traffic – Using social media and linking it to your website will increase your web traffic.